Nicole Richie
<![if !vml]>
<![endif]>
Full Name: Nicole Camille Richie (Escovedo)
Height: 5'2" (1.57m)
Eye Colour: Hazel
Tattoos: 9 – She has 2 angel wings on her shoulder blades, a cross on her lower back, a bow with "Richie" below it on the back of her neck, a rosary on her ankle, "virgin" on her right wrist, a tiara on her hip, a shooting star on her left wrist and a ballerina on her lower hip
Favourite singer: The Scissor sisters
Favourite drinks: Sprite, coca-cola, water, milk and coffee
Favourite restaurants: So Cal coffee chain, The Coffee bean and Tea Leaf
Date of Birth: September 21st, 1981
Current Age: 24
Star Sign: Virgo
Place of Birth: Berkeley, California
Education: Montclair College Prep School
Buckley School, Sherman Oaks, California
The University of Arizona
Family: Father - Lionel Richie (56)
Biological Father – Pete Michael Escovedo
Mother – Brenda Harvey-Richie
Celebrity Relationships: Elijah Blue Allman (son of singer Cher)
Adam Goldstein (DJ)
Tobey Maguire (Actor)
Steve-O (MTV "Jackass" star)
Brad Salyn (Canadian music producer and entrepreneur)
Celebrity Friends: Nicky Hilton
Michael Jackson
Nancy Davis
Josie Maran
Soleil Alberti
Sofia Alberti
Bijou Phillips
Mischa Barton
Carmen Electra
Dave Navvaro
Fefe Dobson
Taryn Manning
Occupation: Socialite
Pets: 2 Dogs called Honeychild and Foxxy Cleopatra
Her family History: Nicole was adopted by 80's pop icon Lionel Richie and his first wife Brenda when she was 9 years old. Her biological father, Pete Michael Escovedo lll, is the brother of 80's pop percussionist Sheila E. and son of the famous Latin percussionist Pete Escovedo. Her biological father later became the musical director of 'The Wayne Brady show'. Nicole's biological mother is a woman only identified as an assistant on Lionel Richie's 1980 world tour. Nicole is also the niece of Juan Escovedo and Zina Escovedo.
Interesting Facts about Nicole:

Nicole has been looking for a good location in Los Angeles to open her own nightclub

When asked what her biggest misconception about herself was she replied "People think that all I do is shop and eat."

Nicole broke the FCC complaint record when she said the F-word during the Billboard Music Awards 2003 and it was not bleeped. The FCC received 80,000 complaints.

Nicole co-hosted the 19th annual Soul Train Music Awards in 2005

Nicole is currently working on an album, it is reportedly a mix of rock, soul and dance

Nicole stands to inherit her father's, Lionel's, $365 million fortune

Nicole has had an acting role playing cheerleader, Kelly Stepford, in the comedy 'Kids in America' in 2005

Nicole can figure skate

Nicole played the piano in a live appearance on 'The View' in February 2005

Nicole took part in the "Fashion for Relief" show in September 2005 held in New York, to support victims of Hurricane Katrina

Nicole's father, Lionel, wrote the song "Ballerina Girl" for her

Nicole was engaged to DJ Adam Goldstein for 9 months before their engagement was called off, it was said to be a mutual decision

Since her split with ex-fiancé Adam Goldstein her weight has plummeted to a worrying 97 pounds, her father has described her as "a nervous wreck"

Nicole is rumoured to be starring in a sitcom with 20th century fox, based loosely on herself

Nicole is now considered a Hollywood style icon

Nicole works out 3 or 4 times a week with L.A trainer Adam Irnster

Nicole's lifetime friendship since the age of 2 with Paris Hilton came to an end after she was rumoured to have put on a private screening or Paris's infamous sex video

Nicole dislikes being tickled

Nicole claims she had never had an eating disorder

Nicole refers to her publicist as "Cindykins"

Nicole has graced the cover of 'Fashion 18' and 'Jane' magazine

Nicole was charged for possession of Heroin and released on a $10,000 bail after being arrested in Malibu, California in February 2003 and has since been through rehab

Nicole is set to release a fragrance called "Different" which has ginger and lavender in it

Nicole knows how to play cello, piano and the violin

Nicole's engagement ring from Adam Goldstein was a square-cut pink sapphire framed by small diamonds

Nicole wants 5 children, 3 girls and twin boys

Nicole considered having laser removal on her tattoos which are frowned upon in the Jewish religion, as she may have converted to Judaism for her ex-fiancé Adam Goldstein

Nicole is most famous for starring in "The Simple life" alongside ex-best friend Paris Hilton

Nicole claimed on 'The Howard Stern" show she has only had sex with 2 guys and lost her virginity when she was 18

Nicole is a member of the rock band 'Darling'

Nicole's godfather is Michael Jackson whom she defended when he was on trial for child molestation

Nicole's godmother is the oil heiress Nancy Davis who is the mother of Mischa Barton's boyfriend Brandon

Nicole currently lives in Los Angeles

Nicole has released a semi-autobiographical novel called 'The truth about diamonds'

Nicole ripped off Paris Hilton's catchphrase "That's Hot!" by coming up with one of her own – "Loves It."

Nicole and Paris are rumoured to have started filming "The Simple life 4" individually and haven't spoken a word to each other

Nicole is ½ Caucasian, ¼ black and ¼ Mexican

Nicole is one of Hollywood's most famous party girls

Nicole was ranked #37 on the Maxim Hot 100 of 2005 list

Her dog Foxxy Cleopatra is named after Beyoncé's character in 'Austin Powers in Goldmember'
By spring 2006 Nicole's relationship with Adam Goldstein was back on, Adam claimed he wanted to help Nicole "get better". It is even said that they are engaged again
She is the new face of Jimmy Choo
Nicole has blasted reports that she is "dying" because she is so thin by saying "that is so untrue and it is upsetting for my family to hear lies about their daughter – they don't ask me about it because they know I eat"
After rekindling her romance with Adam Goldstein, Nicole threw him a surprise 33rd birthday party at Las Vegas night club Pure with 100 of his friends and family
Nicole is rumoured to be writing her own style bible
Nicole plans to re-use her old engagement ring from DJ Adam Goldstein but she is meeting with jewellers to help re-design it, she doesn't want their relationship to be jinxed
Nicole is a fan of American Idol judge Simon Cowell and admires him for his cut-throat attitude and honesty
She is rumoured to be considering plastic surgery on her nose
Nicole's Personal Quotes:
"I went to the University of Arizona. I stopped because I went there for two years and I felt like I experienced college or whatever. I'm over it. I like Hollywood better." On going to college.
"I do love to shop. But I'm a social shopper. I like to do it while hanging out with my friends. Some of them hate shopping because they treat it like something you have to plan, like a grocery list. But if I'm out and I pass a store, I just pop in."
"People would ask me about being a voluptuous woman. It was weird because I've been skinny my whole life."
"I think fame is harder when people have something to hide, but I'm very comfortable, and have nothing to hide."
Photo Gallery:
<![if !vml]>
<![endif]><![if !vml]>
<![endif]><![if !vml]>
<![endif]><![if !vml]>
<![endif]><![if !vml]>
<![endif]><![if !vml]>
<![endif]><![if !vml]>
<![endif]><![if !vml]>
<![endif]><![if !vml]>
<![endif]><![if !vml]>
<![endif]><![if !vml]>
<![endif]><![if !vml]>
<![endif]><![if !vml]>
<![endif]><![if !vml]>
<![endif]><![if !vml]>
<![endif]><![if !vml]>
<![endif]><![if !vml]>
<![endif]><![if !vml]>
<![endif]><![if !vml]>
<![endif]><![if !vml]>
<![endif]><![if !vml]>
<![endif]><![if !vml]>
<![endif]><![if !vml]>
<![endif]><![if !vml]>
<![endif]><![if !vml]>
<![endif]><![if !vml]>
<![endif]><![if !vml]>
<![endif]><![if !vml]>
<![endif]><![if !vml]>
<![endif]><![if !vml]>
<![endif]><![if !vml]>
<![endif]><![if !vml]>
<![endif]><![if !vml]>
<![endif]><![if !vml]>
<![endif]><![if !vml]>
<![endif]><![if !vml]>
<![endif]><![if !vml]>
<![endif]><![if !vml]>
<![endif]><![if !vml]>
<![endif]><![if !vml]>
<![endif]>
Cool Nicole Merchandise:
The truth about Diamonds
The Simple Life
The Simple Life 2: Road Trip
The Simple Life 3: Interns
Find all this and lots of other cool Nicole stuff on sites like
www.amazon.com
and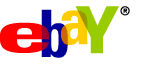 www.ebay.com