Paris Hilton
<![if !vml]>
<![endif]>
Full Name: Paris Whitney Hilton
Nickname: Star, Princess
Height: 5'8" (1.73m)
Shoe size: 11 UK
Eye colour: Hazel-Blue-Green
Piercings: Ears and Naval
Favourite Sport: Golf
Favourite Colour: Pink
Favourite singers: Blondie, Deborah Harry, Madonna, Pink, Matchbox Twenty, OutKast, the neptunes, Justin Timberlake, 50 Cent, the black eyed peas and Cyndi Lauper
Favourite Designers: Alvin Valley, Versace, Tommy Hilfiger, Catherine Malandrino, Diane von Furstenberg, Chanel, Jimmy Choo, Manolo Blahniks, Christian Louboutins, Sergio Rossis, Gina Londons, YSL, Gucci
Favourite Hairdressers/ Hairs salons: Chris McMillan, Guy Riggio at Sally Hershberger for John Frieda, Prive, Jose Eber, Cristophe, Frederic Fekkai, Yulkimi Kakumo Smith of the Kenneth salon in the Waldorf-Astoria, Michael Boychuck at the Canyon Ranch Salon at the Venetian Hotel in Las Vegas, Antonia Ravenda-Stilianessis and Parveen Klein at John Barrett in the Bergdorf Goodman.
Favourite Shoes: Really high heels or ugg-style boots and stilettos
Favourite Make-up: Paris loves black eyeliner and false eyelashes, but mostly goes for the smoky-eye-and-light-lip look and her favourite lip gloss is Prrr by MAC
Favourite Shops: Tracy Feith, Tracey Ross, Kitson
Favourite Parties and places: the Ivy on Robertson in LA, Koi on La Cienega, Chi on sunset Boulevard, Mr.Chow in New York and L.A, The Palm in L.A and New York, Le Cirque in New York, Brent Bolthouse parties in L.A, the Oscar parties, Sundance film festival, the shore club and the Delano in Miami and Las Vegas for New Year's
Favourite places in the world: Japan, Australia, Miami, L.A, Palm springs and Palm desert, Malibu, Europe in the summer, Las Vegas, London, Maui, Aspen, Brazil and Paris
Favourite photographers: Antoine Verglas, David LaChappelle, Gilles Bensimon and Ellen von Unwerth
Favourite Books: Sex and the city by Candace Bushnell, Four blondes by Candace Bushnell, Maneater by Gigi Levangie Grazer, Bergdorf Blondes by Plum Sykes, The great Gatsby by F.Scott Fitzgerald, Ultimate Style: the best of the best-dressed list by Betina Zikha and anything by Jackie Collins
Favourite Magazines: Us weekly, In touch, people, vogue, lucky, Harper's Bazaar, Elle, Vanity Fair, GQ, Rolling stone, Entertainment weekly, InStyle, Teen people, Cosmo, Blender and FHM also the Abercrombie & Fitch catalogue
Date of Birth: February 17th, 1981
Current Age: 24
Star Sign: Aquarius
Place of Birth: New York City, USA
Education: Canterbury boarding school, Connecticut
Dwight school, New York City
Buckley school, Sherman Oaks, California
St Paul the Apostle School
Family: Mother – Kathy Richards (Hilton) (47)
Father – Richard Hilton (Rick) (51)
Sister –Nicholai Olivia Hilton (Nicky) (22)
Brothers – Barron Nicholas Hilton, Conrad Hughes Hilton
Celebrity Relationships: Leonardo DiCaprio (actor)
Edward Furlong (actor)
Jamie Kennedy (actor)
Simon Rex (actor)
Nick Carter (Backstreet Boys singer)
Rob Mills (Australian idol)
Deryck Whibley (Sum 41 singer)
Robert Evans (producer)
Jason Shaw (actor)
Oscar De La Hoya (boxer)
Ingrid Casares (nightclub owner)
Rick Solomon (Shannen Doherty's Ex-husband)
Paris Latsis (Greek Millionaire)
Stavros Niarchos (Greek Millionaire)
Celebrity Friends: Kimberley Stewart
Vin Diesel
Eminem
Fred Durst
Taryn Manning
Fergie Black eyed peas
Carmen Electra
Pharrell
Mischa Barton
Rob Thomas
Nick Lachey
Gwen Stefani
Madonna
Dominique Swain
Ashley Scott
Shannon Elizabeth
Alexandra von Furstenberg
Casey Johnson
Amanda Hearst
Naomi Campbell
Occupation: Hotel Heiress, Model, Actress, Pop star and Socialite
Filmography: Bottom's up (2006) playing Lisa Mancini
Pledge This! (2006) playing Victoria English
House of Wax (2005) playing Paige Edwards
The Hillz (2005) playing Heather Smith
Raising Helen (2004) playing Amber
Win a date with Tad Hamilton (2004) playing herself
The cat in the Hat (2003) playing a female club-Goer
Pauly Shore is dead (2003) playing herself
Wonderland (2003) playing Barbie
L.A. Knights (2003) playing Sadie
Zoolander (2002) playing herself
Nine Lives (2002) playing Jo
Wishman (1991) playing a girl on the beach
Pets: 3 Pomeranians called Dolce, Sebastian and Prince
2 Chihuahuas called Tinkerbell and Bambi
2 Ferrets
1 Kinkajou called Babyluv
Her family History: Paris's father Richard Hilton is the grandson of the Hilton Hotel chairman Conrad Hilton who was married to Mary Adelaide Barron. They had son Barron Hilton who is Richards's father. Her great-great-grandfather is August Halvorsen Hilton. Paris is the niece of actors Kim and Kyle Richards who starred in 'The Return and the escape to witch mountain'. She is the great-niece of Conrad Hilton Jr. who was previously married to Elizabeth Taylor and is currently married to Francesca Hilton. Paris is great-grand-niece of Zsa Zsa Gabor.
Interesting Facts about Paris:

She is expected to inherit a little over $50 million through the hotel net worth

She wears blue eye contact lenses

She trademarked the quote "That's Hot!" in October 2004

She shot to fame in the TV series 'The simple life' alongside ex-pal Nicole Richie in 2003

For Paris's 21st birthday she threw 5 parties for herself – in New York, Las Vegas, London, Hollywood and Tokyo

Her boobs are size 34B

A sex video made with her ex-boyfriend Rick Solomon was published all over the internet in October 2003 and branded 'one night in Paris'.

She opened "club Paris" in Orlando, Florida in 2005

She was involved in a serious hacking incident in which her T-mobile address book, notes and personal photos showing her having "relations" with another girl taken with a camera phone were published on the internet.

She is a waxwork figure at Madame Tussaud's.

Paris ended her friendship with best friend Nicole Richie in 2005 saying "I don't want to say any more on the subject, Nicole knows what she's done".

Paris was a cheerleader in high school

Paris was once sent home from high school for dressing "inappropriately"

Nick Carter had Paris's name tattooed on his wrist

Paris established her own record label "Heiress Records" in 2004

She taught herself how to play the guitar for the release of her upcoming album which she is producing with JC Chasez and her first single is called "screwed"

Paris has featured in FHM'S 100 Sexiest women twice. She was ranked #59 in 2004 and #23 in 2005

Paris was nearly taken to court when she failed to pay two electricians the $3,995 she owed them for work carried out on her L.A home on August 3rd 2004

Paris actually ended her relationship with Nick Carter in July 2004 after getting her psychic's opinion

Paris has been engaged twice, to Jason Shaw and Paris Latsis

When Paris was engaged to Paris Latsis, she wrote to Prince Charles requesting her marriage to be held at Westminster Abbey or the Windsor castle

Paris asked John Kay of the rock band Steppenwolf to let her use his song 'born to be wild' on the reality TV show 'The simple life' and he refused

Paris had a major feud with Shannen Doherty who's estranged husband Rick Solomon, Paris made a sex tape with

New York jewellers 'Kwiat Inc' loaned Paris a $159,500 bracelet to wear at the 2003 Oscars which she then lost!

Paris was thrown by a horse while filming 'the simple life 2' and had to be put on an IV and flown to a hospital for CAT scans and an MRI

Paris fell into the swimming pool at 'the lord of the rings' pre-Oscar party on March 3rd 2004

Paris was cruelly named 'worst dressed woman' in 2003 by fashion Guru Mr. Blackwell

The Hilton hotel in Paris and the Las Vegas casino is named after her

Paris was trained how to look good in a photo for red carpet events

Paris has designed her own range of jewellery for dogs

When Paris's Chihuahua Tinkerbell went missing in August last year, a $5,000 reward was presented when her neighbour who had suspiciously waited an awful long time to return her brought her back

Paris grew up in several homes, including a suite at the Waldorf-Astoria Hotel in Manhattan, Beverly Hills, and the Hamptons.

Paris has her own line of perfume

Paris thinks the colour black is only worn by dull and boring people!

Paris loves tiaras she thinks they're so cute!

Paris claims she never takes herself seriously

Paris got the upper hand with the media after her sex tape with Rick Solomon came out, she appeared on "weekend update" with Jimmy Fallon and the script had him asking Paris "Is it hard to get a room in the Paris Hilton? Is it roomy?" and he wanted to cut it, but Paris wouldn't let him. She thought it was hilarious!

When Paris and her sister Nicky go shopping they have to split up and wear red wigs otherwise they are practically mobbed!

Paris loved art class when she was at school

Paris used to trick her younger sister Nicky into buying toys from her for $100 when they were little!

One of Paris's favourite hobbies is smiling!

Paris has naturally curly hair

Paris believes you should eat as much as you want, when you want

Paris loves low-waisted jeans especially Frankie B

Paris loves sweat suits especially 2BFree and Juicy Couture

Paris is a fan of faux fur

She was one of the first socialites to grace the cat walk

If Paris feels like avoiding a call she answers her phone in a phoney British accent and says "Hello, Paris Hilton's line"

Paris, Nicky and Nicole Richie used to dress up when they were little and lip-synch to Nicole's dad Lionel's Jukebox

When Paris was little she and Nicky would make prank phone calls and leave messages for dogs on answer phones!

Paris loves hats, especially berets as they add a little international flair

When Paris parties she doesn't actually drink alcohol, she drinks vitamin water or energy drinks

Paris still rides the subway in New York

Paris has been named best celebrity DJ

Paris has graced the covers of Elle, Movieline's Hollywood life, Seventeen, TV Guide, Rolling stone, Entertainment Weekly

Paris thinks Brad Pitt, Jude Law, Orlando Bloom and Johnny Depp are some of the hottest guys in the world

Paris loves cooking

Paris recently claimed that Nicole Richie hated being around her because she gets all the attention and Nicole has let her fame go to her head

Paris and sister Nicky are in talks with television producers to make an animated TV show about their lives

Paris and sister Nicky have recently become big fans of poker and have started competing in tournaments in Las Vegas

Paris recently fainted at a Las Vegas airport after a heavy weekend of partying, friends of Paris rushed to get her water which she sipped and soon felt better

Paris was rumoured to be starring in an Indian movie playing mother Theresa, however Paris has denied these reports

It is reported that Nick Carter used domestic violence towards Paris during their relationship
Paris's personal Quotes:
"I don't want to be known as the granddaughter of the Hiltons. I want to be known as Paris."
"I went to Wal-Mart for the first time. I always thought they sold wallpaper. I didn't realize it has everything. You can get anything you want there for really, really cheap."
"I think the biggest misconception about me is that I'm this spoiled brat. But I'm not. I'm the total opposite."
"If you have a beautiful face you don't need big fake boobs to get anyone's attention."
"I desperately hate one thing about my body. I have size 11 feet. Yeah, it sucks, because I see all these super cute shoes in the stores -- Gucci's, YSL's, and Manolos. And when they bring them out in my size, they look like clown shoes."
"People think I'm stupid. But I'm smarter than most people."
"The Backstreet boys were so ten years ago. Whatever."
No matter what a woman looks like, if she's confident, she's sexy."
"The only person who really knows me is Nicky. And not many people know this, but my sister is one of the funniest people you'll ever meet."
"I thought it was cute to play a dumb blonde. On TV, I do it because it's funny. I consider myself a businesswoman and a brand. I don't enjoy going out anymore. It's such a pain. It's everyone saying, 'Let's do a deal! Can I have a picture?' I'm just, like, 'These people are such losers. I can't believe I used to love doing this.'"
"I take my dog, Tinkerbell, seriously. I take my work seriously. But I don't take myself all that seriously.
"Always be more important than your clothes."
"If you're going to go down a red carpet, you've got to try to do it right"
"An entrance is everything"
"The way I look at it, you should live every day as if it were your birthday"
"It's fun getting paid to have people fuss over you"
Photo Gallery:
<![if !vml]>
<![endif]><![if !vml]>
<![endif]><![if !vml]>
<![endif]><![if !vml]>
<![endif]><![if !vml]>
<![endif]><![if !vml]>
<![endif]><![if !vml]>
<![endif]><![if !vml]>
<![endif]><![if !vml]>
<![endif]><![if !vml]>
<![endif]><![if !vml]>
<![endif]><![if !vml]>
<![endif]><![if !vml]>
<![endif]><![if !vml]>
<![endif]><![if !vml]>
<![endif]><![if !vml]>
<![endif]><![if !vml]>
<![endif]><![if !vml]>
<![endif]><![if !vml]>
<![endif]><![if !vml]>
<![endif]><![if !vml]>
<![endif]><![if !vml]>
<![endif]><![if !vml]>
<![endif]><![if !vml]>
<![endif]><![if !vml]>
<![endif]><![if !vml]>
<![endif]><![if !vml]>
<![endif]><![if !vml]>
<![endif]><![if !vml]>
<![endif]><![if !vml]>
<![endif]><![if !vml]>
<![endif]><![if !vml]>
<![endif]><![if !vml]>
<![endif]><![if !vml]>
<![endif]><![if !vml]>
<![endif]><![if !vml]>
<![endif]><![if !vml]>
<![endif]><![if !vml]>
<![endif]><![if !vml]>
<![endif]><![if !vml]>
<![endif]><![if !vml]>
<![endif]><![if !vml]>
<![endif]><![if !vml]>
<![endif]><![if !vml]>
<![endif]><![if !vml]>
<![endif]><![if !vml]>
<![endif]><![if !vml]>
<![endif]><![if !vml]>
<![endif]><![if !vml]>
<![endif]><![if !vml]>
<![endif]><![if !vml]>
<![endif]><![if !vml]>
<![endif]><![if !vml]>
<![endif]><![if !vml]>
<![endif]><![if !vml]>
<![endif]><![if !vml]>
<![endif]>
Cool Paris Merchandise:
Confessions of an Heiress: A tongue-in-chic-peek behind the pose Book
Your Heiress Diary: Confess it All to me Hardcover
Paris Hilton: The naked truth Paperback
Tinkerbell Hilton Diaries: My life tailing Paris Book
Paris Hilton Paper Doll Book
The Simple Life DVD
The Simple life 2: Road Trip DVD
The Simple life 3: Interns DVD
Paris Hilton Perfume
Paris Hilton 'Just Me' Perfume
Find all this and lots of other cool Paris stuff on sites like
www.amazon.com
and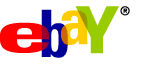 www.ebay.com